Rigstar Cloud Security Camera VMS
100% On-Demand Cloud Security Camera System – It's ready when you are.
The Rigstar Cloud Security Camera VMS provides 100% cloud management, 100% mobile and web browser viewing, and if you want – 100% cloud recording. Architected from the ground up to be all cloud all the time. You can click and add a camera at any time. You can click and change how long you keep your recordings. Its ready to go when you are. Pay only for what you need. It eliminates all the headaches of traditional systems. No software to buy and install, no license keys, and no OS to maintain.
The security camera system has also been designed to store video at a specific location through a bridge and recorder system. The remote managed devices act as a video gateway from the cameras to the cloud. There are two types of these devices – a Bridge, which provides local caching of video, and a Cloud Managed Video Recorder (CMVR), which provides long-term, on-premise video storage.
Customers who choose to deploy a Bridge onsite will automatically have all of their video stored in the cloud. The CMVR provides the option to choose where the video is stored. Customers are no longer limited to the confines of on-site hardware. Simply choose where to store some, or all of the video; in the cloud or on the local device.
Cloud storage, on-premise storage, or any mix
Rigstar Cloud-Premise Flex Storage gives you flexibility. Cloud storage is great for most video, but sometimes you need on-premise storage as well. The cloud security camera VMS lets you select what video is stored on-premise and what video is stored in the cloud. Choose by camera, by time, by resolution. Record to both locations for reliability and redundancy. Optimize your bandwidth. The interface stays the same regardless of where your video is stored.
Use your favorite web browser on your favorite computer. You get the same powerful and complete web interface regardless. No plugins to install. No software to install. Use your existing web browser from anywhere in the world to view your live or historic video. Reduce the hassles and make your video more accessible to more people in more places. Goodbye software. Works on Mac, PC, Chromebook, iPad, and Android.
The Rigstar Cloud Security Camera VMS comes with free mobile applications that implement full functions. View live video, navigate and search historic video, turn cameras on and off, adjust camera settings, or email videos.
With Rigstar Complete Privacy Encryption you know that your data is safe. All data and video is encrypted. Only the right people will get access at the right time.
Works with a broad selection of ONVIF IP cameras. Works with nearly all analog cameras. You have the flexibility to choose the cameras that work for you. Or use the cameras that are already installed.
Central Management tools that allow you to delegate access, give other people access, revoke access, and track who has done what. All from your web browser.
Alerts, Notifications, Motion Analysis
You want to know what's going on. Email or SMS alerts for camera tampering or motion. Unlimited motion detection areas on each and every camera independent of the type of camera you are using — even for analog cameras. Alerts and warnings when cameras go offline.
Interactive Security Camera Mapping
Robust geographic maps allow the user to create custom floor plans, drag and drop cameras to specify camera location and orientation, and much more.
Pan-Tilt-Zoom Camera Control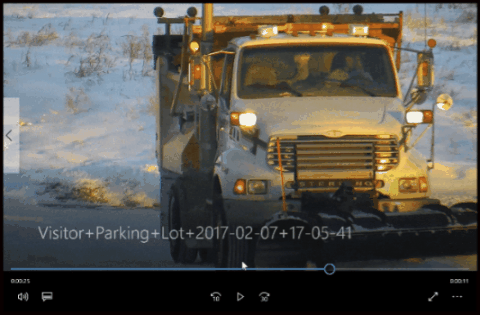 We have taken the same physical joystick functionality which is traditionally used to control PTZ cameras, and mapped it into intuitive, familiar gestures specific to each client platform. The mobile app controls PTZ cameras with tapping and swiping. For web browsers, the same precise camera control is available through a web browser, using mouse clicks. The user can create and named stations (defined camera views) and rotating camera tours of the stations for even greater efficiency.
The Rigstar Advantage
Five Star Service
Why Choose Rigstar?
 Unified Communication Provider
 Dedicated Network Team
 Customized & Scalable Solutions
 Competitive Pricing
 24/7 Live Customer Support